A good motivational letter is a very good opportunity to make a difference on the mind of The Reader to inspire somebody to choose you among plenty of people applying for the same be it any job offer any course regarding education. Quite often Universities and degree programs  ask for motivational letter beyond the documents required as per the eligibility you see some institution ask for additional material like writing samples personal letter  your interest in the job or course you want to pursue it is very necessary to write an effective letter in order to influence The Reader at the receiver in a very good way  here's what can help you in writing a good motivational letter while applying for any job regarding cruising ship.
Motivation Letter Sample for a Job on Cruise Ship
From
(Sender's address)
Dated
To
(receiver's address:  name of company)
Subject :- application for the position of language interpreter
Dear Ms. X
I had been looking  for job whereby I could travel the world  and have a good exposure to the nature I always dreamt of  going for Merchant Navy but somewhere my destiny and circumstances left me of nowhere after my father died when I passed out my matrix I had to take the responsibility of family  that was a turning point of my life that don't my mind I was lost so I couldn't pursue my studies further towards my aim of merchant navy, the dream never came true but at least to some extent leaving the Prestige of the job and considering the shiny part of my dream that is to connect with nature travelling the world brought me to write to you for the application of a job of interpreter onboard  of cruising ship and contribute in your project in letting you deal with the people across the world who are not used to our country's language I am specialised in 8 languages namely Chinese, Japanese, French, Spanish English, Portuguese, Bangla, Hindi my specialisation attracted me to the post you advertised in American Times newspaper dated 24th May 2018, therefore, I beg to offer my services for the post of language interpreter under your kind control.
As regards my qualification, I have done my matrix from business communication and my Graduation from applied science in graphics and motion. further, i have a strong experience at typing the course of which i had pursued recently during my Job. I am a certified steno-typist. May it be any situation and any kind of person I never lose temper on any account.
I would not like to bargain for remuneration or emoluments.
As I said I love travelling but along with that the motivational parts of it that attracted me towards this position is the interaction that I love to do. interacting with the people of different countries understanding their cultures and the job that you are offering would not let me only contribute in your project but also help me in keeping harmony with the people and maintaining good relation and getting knowledged about the culture of other countries that is mesmerizing enough I am a dedicated person I put my everything onto my job whatever I am doing be it anything so it will not disappoint you to keep me as an interpreter in your cruising ship. since I feel I am a suitable candidate for the respective post.
cruise-ship_letter
My family background has not been fine enough that could let me lead to a bright future after passing my matrix  my father died and my mother was sick that inspired me to not to give up and take care of my mother I had a reason  I was positive and dedicated to my job still that I was pursuing as a interpreter in a private company situated in Boston where I got the opportunity to learn  many languages which I have mentioned above. I have a good experience in working which different people from different places traditions in a sensitive and respectful manner my communication skills Are Good that is a plus. That can make you select me as an interpreter in your cruising ship. I learnt that skill during my job  the manager of the company always gave me enough attention and taught me how to be a formal and professional interpreter. Moreover, the institution where I gained an experience the knowledge half different language issued a certificate of the same to me which I am attaching here by along with my resume that has complete details about my past experience and skills.
I have no issue regarding the shift of work midnight today I am dedicated and I believe I will not disappoint you if you consider my qualities and eligibility for the post in your ship.
I would like to throw light on my past experience that I had worked att the cruising ship before too for four months, where I got verification and appreciation for the skills and abilities that I hold and also I hold strong recommendation from many managers during the job.
I have considered the eligibility points that you put through the advertisement which include the good health condition too. so to verify the same I am attaching the health certificate of issued by Dr.  Ben Simmon at the AIMS hospital. I, therefore request you to consider my case favourably.I do hereby accept my responsibility if I get selected for the post I would dedicate myself towards the respected job I am being offered.
I am glad you are locating your quality time in reading my response to your advertisement I hope that was influential enough and you had a good experience reading my words they would have been an investment of time not a waste.
For further queries in relation to my application or any other issues associated with my visa requirements, please feel free to contact me at my contact number and via email stated in my curriculum vitae.
Yours sincerely,
Tim Smith
Motivation Letter For Internship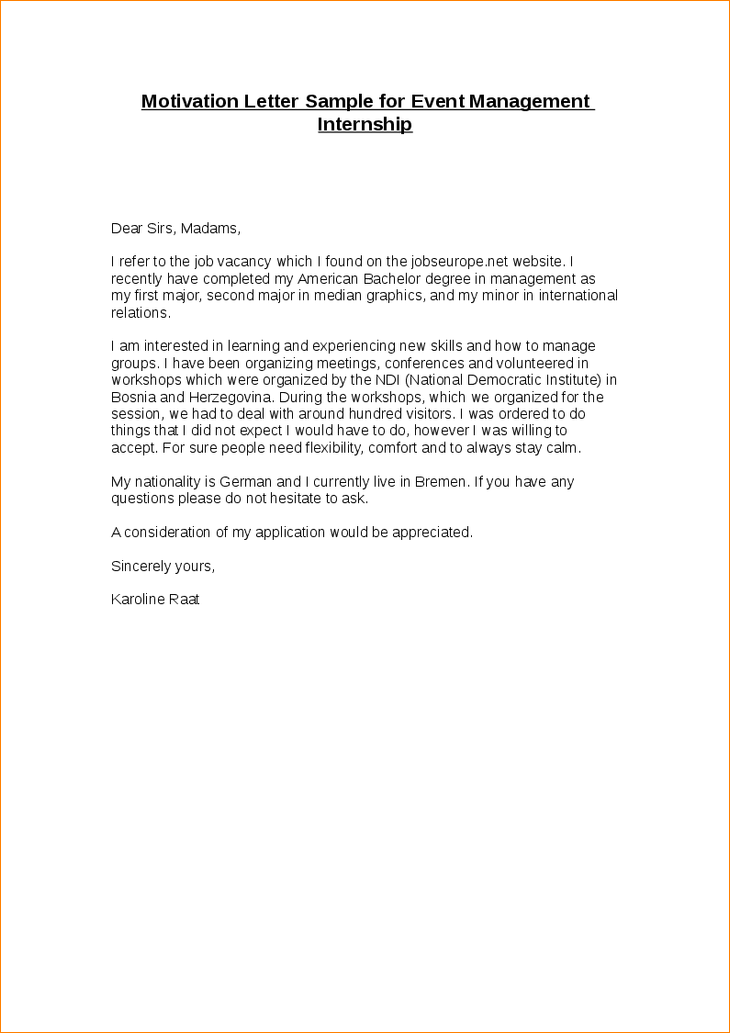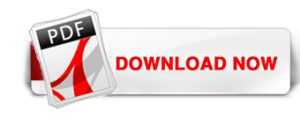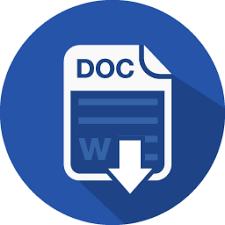 Motivation Letter For Job