A motivation letter for a mortgage is simply a letter written and addressed by any individual, who is willing to buy any home or any other kind of property on a mortgage basis.
This letter is written with the purpose of satisfying or convincing the Bank or other in charge authorities, which is providing the mortgage facility to the person availing the mortgage facility.
Here in this article, we would provide some tips and random samples of an effective mortgage motivation letter, which would assist anyone who is willing to buy any home or other property on a mortgage.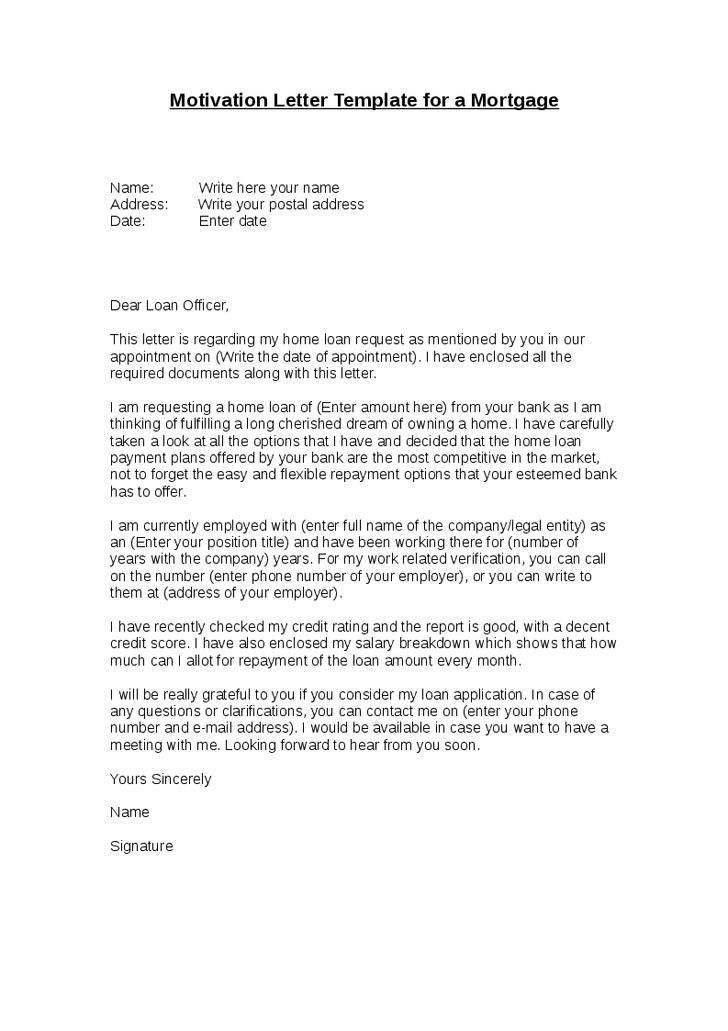 Well, a mortgage is basically a type of charge which is created on a collateral property of mortgage buyer by the Banks and other financing institutions. In other words, it is a kind of agreement that is agreed between the financing authority and the person availing a mortgage.
In this agreement, it is agreed that in case if the debtor means the person availing montage if fails to return the money lent by financing authority then such authority gets the right to sell out the concerned property and recover the actual amount of mortgages.
This whole agreement can also be considered as the loan agreement in lieu of collateral security, but in case of a mortgage, the charges are kept on the immovable property such as land, etc.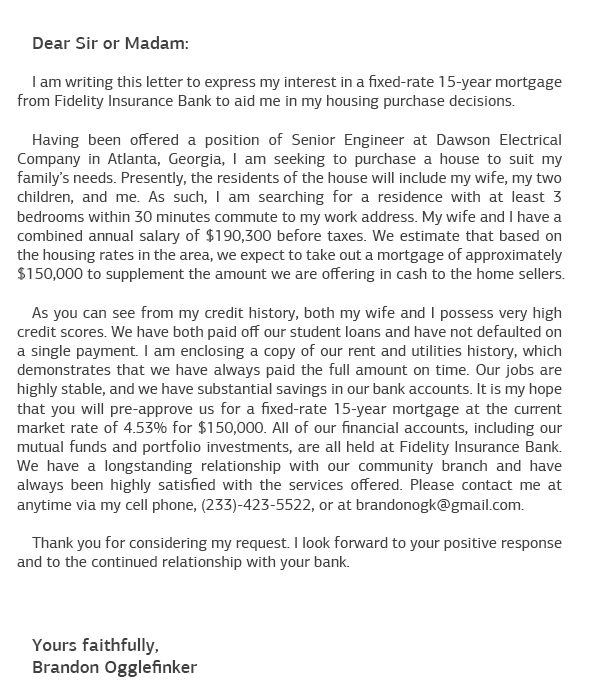 This is the reason why mortgage motivation letter is important, as through this letter the borrower explains why this mortgage is beneficial and genuine to him so that mortgage agreement can be signed by both parties.
Sample Motivation Letter for Mortgage
Well, in this section of the article we would provide our readers with a sample of the mortgage motivation letters.
This letter can be taken as the source of practical exposure to all borrowers, by which they can accordingly draft their own letter.
Dear Sir/Madam
I'm writing this motivational letter as my subscription request to avail the mortgage plan which is being issued by XBL Finance private limited.
I'm currently working as the marketing head of New York-based IT sector giant and is having a decent pay package. I'm currently willing to buy an apartment in my official location where I can comfortably accommodate my family which would include my wife and two kids.
My wife and I have the combined annual salary of $500000 net after taxes in the New York region, which is a decent package in precincts. We are looking forward to seeking one such apartment, which has at least 3 rooms and a separate washroom/kitchen area for our comfortable living.
We are having decent credit score and history in our accordance with our banking statements and also in other transactions. We have already paid off our student loans and are having genuine copies of the same.
Further we are currently paying our rent of flat in advance without a single arrear whatsoever and the record of the same are being attached in the application.
I hope that your financing organization would give due weightage to our mortgage application and you would shorty send us the details of your full mortgage plan so that we can accordingly go on.
Thanks& Regards
Tom Hanks
You can draft your own motivational letter for a mortgage in a similar manner by taking the reference of the above letter.